Jubilee Word of Faith, is a lively, and progressive ministry with a global mission, "To know God and make HIM Known."
​
Our Vision is to EMPOWER, EDUCATE & EVANGELIZE!
​
Jubilee is dedicated to reaching out and crossing denominational, social, and economic barriers. We are a "Kingdom Minded Church", committed to changing a generation, through thought provoking teaching, expository preaching, and authentic worship.
Come join us for our upcoming events! We would love to fellowship with you. Just click See All Events below.
Click here to register for our Spiritual Warfare Seminar!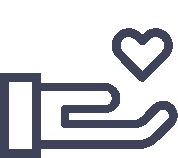 "So let each one give as he purposes in his heart, not grudgingly or of necessity; for God loves a cheerful giver."